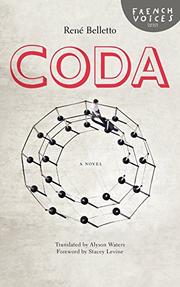 Pages: 69       Published: March 2011
"It is to me that we owe our immortality, and this is the story that proves it beyond all doubt."
This being the opening line, was the perfect exposition of this novella. My sentiments on this story comes down to two words: instant gratification.
I do not want to say too much about the story itself due to it being so succinct. The mystery commences to unfold with a frozen package of clams. It then proceeds on to, among many other things, a meeting with Fate in disguise as a beautiful woman. There are some very strange things that happened which I absolutely loved.  Renè's writing is very thrilling, bordering on suspense. The story is told very quickly, so much so that I found myself reading in haste.
If you desire a quick, yet satisfying read I highly recommend this book. It takes minimal time to read and makes you ponder the paradox of death, fate, and immortality.
~Geneva